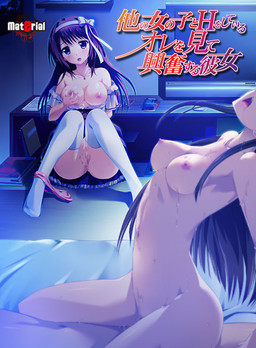 Kitamura Satoshi lives his happy university life with his girlfriend, Kawai Shiori. That is until one day she discovers a porn on his computer about a cheating wife.
Shiori confused by this runs away. After few days not talking to each other, she finally approaches Satoshi. Prepared for the worst, he thinks she is going to break up with him.
But she said something completely crazy: "H-have sex… in front of me… with another girl!"
And so their relationship complicates.
Game download
Free download
Screenshots
Related links