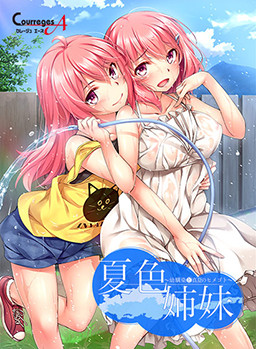 Tatsuya has lived independently in a big city as a university student
after he left from his rural hometown. In his summer vacation, he
temporarily stays at his parent's house located in the hometown.
Here he meets his childhood friends Kumi and Haru again.
He is surprised that Kumi and Haru sisters have gotten nubile during his absence.
After a while, when he is taking a nap in his room, he is demanded
by Kumi who came to his room and these two slide into having sex.
Days after, when going out with Haru, a sudden rain makes them take shelter in a shrine.
Tatsuya is aroused by seeing Haru's wet see-through clothing. When she approaches him saying:
"I know you had H with sis, I want to do the same.", he makes love with Haru too.
Worrying about the love triangle and the future, Tatsuya's summer vacation begins.

Game download
Free download
Screenshots