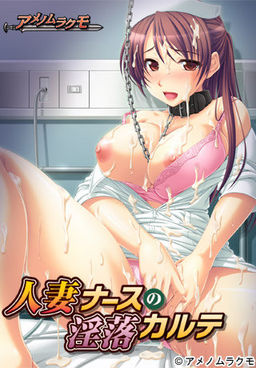 Yumi Inoue, a youthful nurse poised for promotion.
One night there was a patient emergency. Evidently Yumi had misread his chart and given the wrong treatment. Her coworker Morishima rushed in and fixed things.
A few nights later Yumi and Morishima were on rounds together again. Morishima went to look for Yumi, and heard her voice coming from the room of the same patient she had accidentally mistreated. Morishima walked in, and found Yumi vigorously performing fellatio on the patient.
She was doing everything she could to satisfy him, to spare the hospital from a lawsuit.
Morishima snickered to herself. And from then on, she started tampering with Yumi's charts.

Game download
Buy the game
Screenshots