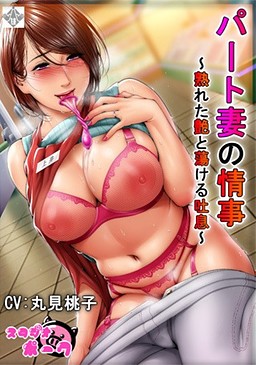 The protagonist, Shimokita Hideki is a university student who left the countryside for the city. He holds a part-time job at a nearby supermarket to pay for his rent and living expenses.
There, he encountered a married woman brimming with allure, who is quite stimulating especially for a naive boy straight out of the country.
That married woman's name is Uwai Yumi. Overflowing with womanly charms, Hideki thought that she was unapproachable at first, but because of her friendly and sociable nature, he immediately warmed up to her that he even consults her on love issues.
Hideki made his first ever girlfriend thanks to Yumi's advice. Then one day, he happened upon an intense sight of Yumi's allure which caused him think about Yumi all the time, even in the middle of a date with his girlfriend.