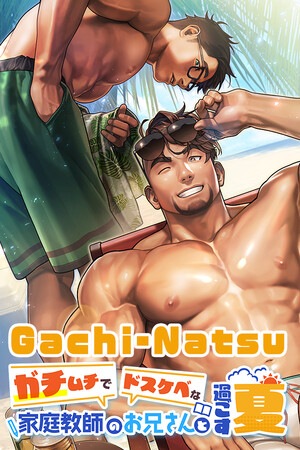 It was a sweltering hot day when I met that man.
Ryota Hibiki failed the university entrance exam and is trying again.
His tutor, Atsushi Kenzaki, appears before him.
Atsushi says he will live at Ryota's house during the summer vacation and teach him how to study.
Although surprised at this sudden turn of events, living together with a good-looking, stocky guy….
Ryota is excited that there may be a little joy in his life.
But! Atsushi was a cock-loving, energetic, maximalist, and dirty tutor!
Erotic things happen all the time!
What the hell is going to happen this summer!?

Game download
Free download
Screenshots