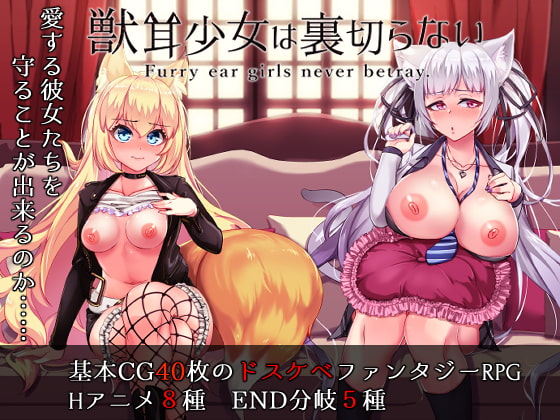 Travel with your cute companions!
As the male protagonist, you'll be joined on your sojourn by two main heroines, and
plenty of sub-characters as you seek to return your commonwealth to normalcy after
it gets overrun with lewdity.
During your journey, you may end up with a girlfriend.
But depending on your actions, the ending might change.
Will you live happily ever after, having delightful sex all the while?
Will the enemy cuckold you by fucking her with their much larger penis?
Perhaps other girls will join up, and form a harem!
5 endings in total are included!
The main story contains defeat H, persuasive H, and plenty of sub-event H as well.
Prowl about the red light district in town, and take in some pixel-art brothel delights.
Includes scenes of heroine sexual harassment, prostitution, working at a brothel, etc.
Game download
Free download
Related links