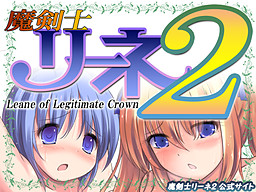 A full scale game system with 2 different well designed H systems included!
A Country Conquest Style Strategic Fantasy Simulation Game with heaps of content!
Aim to unify the continent with a selection of over 60 different commanders.
Among those commanders, 13 of them are female!
You can choose from 3 countries to start with. Meaning, 3 different stories!
We have implemented a much anticipated "Harem System"! [NTR] In the country that you select, there exists a "King".
That King will demand for your female commanders to become part of his Harem.
His Royal Guards will chase the female commanders around the map.
If they are caught by the guards, they will be put in the King's Harem and forced
to have baby making sex >> get pregnant and give birth the the next heir.

Game download
Free download