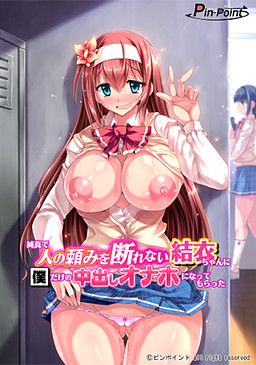 Shotaro Sakashita was crap at school, crap at sports, had no girlfriend or friends of any kind…
Teen life was sucking so far.
The one thing he had in abundance was a sex drive, so he spent most of his free days masturbating.
It was around this time that he learned about "the girl". "She never refuses an earnest request," went the rumors. It turned out that girl was Yui Shirakawa, the prettiest and most popular girl at school, who Shotaro already had a crush on.
In fact he'd masturbated to her a lot in the past.
Shotaro came to Yui with his head full of wank fantasies and asked her to make them cum true. Sure enough, because he was so frank, she couldn't refuse.
He was in.
Now it was time to crank up the action…