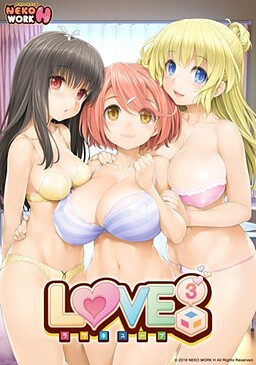 Things are looking grim for down-on-his-luck hentai manga artist, Ichinari Tsuzurigi. He's struggling to even afford his meager rent, and is seriously considering giving up on his dream, until… His editor, Akira Higashibojo, who's always looking out for him, offers him a position as an assistant to one of the top dogs in the adult comics industry!
Thinking of it as a last hurrah, Ichinari accepts. Lo and behold, said top dog turns out to be none other than Ichinari's childhood friend, Iori Shitaka, with whom he made a childhood promise to become manga artists together.
Also working as an assistant is doujinshi artist of the moment Nadoka Amabane. Ichinari was her Senpai in manga club during high school and taught her how to draw.
Shocked but elated at this unexpected reunion, Ichinari discovers that a certain god has taken an interest in their wishes and blessed them with interconnecting "Fates" that will forever change the course of his life. And so Ichinari finds himself working on sexy manga while living with a group of women whose burgeoning feelings can't be ignored…
Game download
Free download
Screenshots