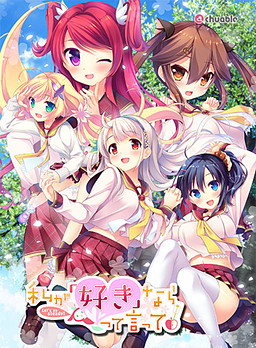 "I love you."
Under the tree in the garden behind the school, I confessed my love to 'Her'…
My up-to-then ordinary school life took a turn after a chance encounter with QP, a fairy that was born from an apple. I met Ayame, the air-headed rich girl, my relationship with my childhood friend Yuki has changed, and my ex-girlfriend Mahiru showed up in my life again.
One budding relationship blooms after the next, and then…
…After the longest seconds of my life pass, 'She' blushes as she responds.
What will her answer be?
Game download
Free download
Buy the game
Screenshots