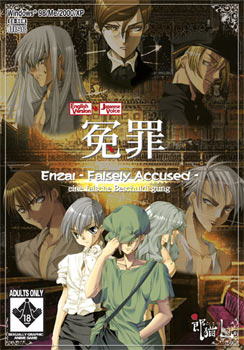 This is a story of France, during the rule of Napolean. Although the Revolution brought with it new laws and some semblance of representative government, there are some places that never change: the dark hole known as prison. Into that hell a boy called Guys is sent. The crime is murder, and the sentence, life without the possibility of parole.
However, Guys is innocent of this crime. He was living his life as he always did, running through the city and stealing to survive when he was caught by a policeman. Before he knew what was happening he was accused of a crime he knew nothing about, hauled before a dishonest judge and found guilty of the heinous crime. But just who was killed, and why?
In prison, Guys is made to endure a world of violence and betrayal as he fights desperately to survive. Inside that world of fear and loathing, he endures in his quest for justice for himself. He finds help in unlikely places — from alcoholic lawyers and insane men in the prison with him. Eventually he begins to realize the scope of the diabolical plot he's fallen into, but even as he works to uncover the truth, he despairs of that which he has lost. And every day, he struggles for dignity and survival, while the powerful interests who put him here look on with smirking amusement.
"I just want to be free…"
Will his strength and determination be enough to break through the hearts of his fellow prisoners? Will he be able to finally uncover the truth and find salvation?
Game download
Free download
Buy the game
Screenshots
Related links