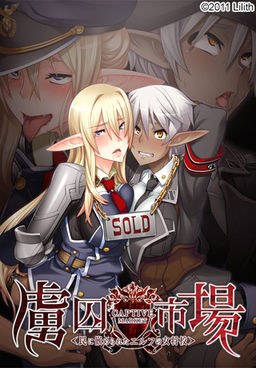 European style fantasy featuring Steampunk! Fullmetal tanks race around the vast earth, and an elven martial officer of great pride controls them!
BlackLilith welcomes up-and-coming illustrator L Shindo who is famous for the sensual fetism and ecstasy face for this game!
Lilith presents a sexual humiliation/training story of the elf warriors!
All heroines are with long ears!
Violations take place in a peculiar world that mixes fantasy and modern civilization.
Disgrace the strong dark elf office and high elf knight by different species sex, machine sex, brainwashing using drugs, etc.!

Game download
Related links