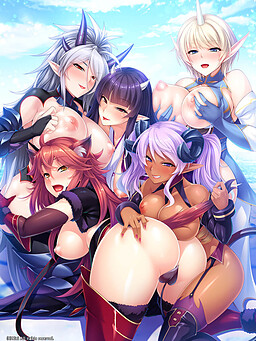 A man filled with pent-up sexual frustration is one day summoned to another world as it's would-be-savior.
He awakens as a powerful wizard, and is tasked with saving humanity from demons.
The powerful demons are all beautiful women, so using his powerful magic and equally powerful dick, he sets out to turn these demons into his personal onaholes!
Game download
Free download
Screenshots