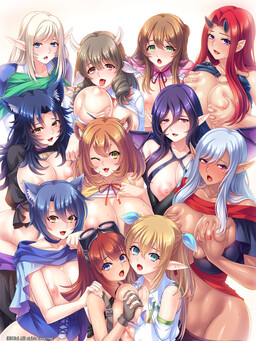 Ready to enjoy a gaming session with their favorite erotic game, our protagonist is suddenly whisked away to a fantasy world! Once you regain your bearings, the first thing you notice is the visual feast of boobies and butts of sexy monster girls spread out in front of you.
It is revealed that you have been summoned to this strange land for a purpose. Their village is trapped behind a barrier, and with no men inside with them there was no way to keep the village going. Until you arrived that is!
Will you become the greatest Monster Girl Breeder and help these poor monster maidens repopulate their village?!