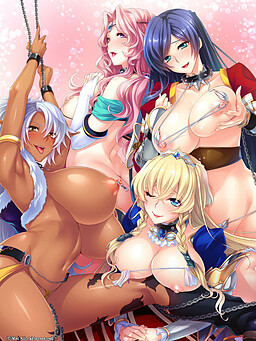 Transported to an ideal isekai, where only women exist!
The protagonist had owned a variety of female knights as personal sex toys, but decided to journey to the ocean in search of new sex toys.
After stumbling and getting stranded on the first step of the journey, he reached a land ruled by 4 mature and beautiful female knights.
The new sex toys will be ripened mature pussies!
He takes the virginity of beautiful women who ought to have lost it long ago, and completely dominates them!
Impregnate mature sex toys that straddle your dick; your sex-packed life begins!