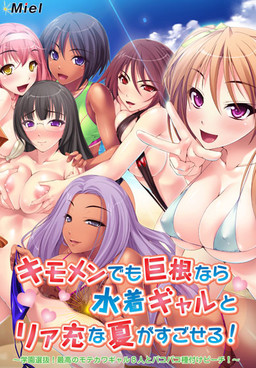 Have you ever seen those ridiculous commercials with the bright colors of perfect beach vacations and everyone is beautiful and smiling and thought, "I'd go there if it were really like that." In this game that's the reality!
It's the near future, and men's penises and purposes had shrunk to minuscule size, the birthrate had dropped to dangerous lows. Everything came down to one valuable asset: having a massive cock!
Big, fat, thick, fully engorged wangs are worshiped by a female society deeply in need of satisfaction!
Beautiful bikini girls prancing around waiting for your big thick cock to slip up their ever-wet holes.
Game download
Free download
Screenshots
Related links