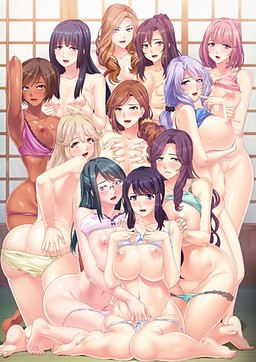 Sick of the city? Unfulfilling job? Well, say 'sayonara' to that stifling corporate job and stuffy apartment and begin a new and exciting career in Breeding Village today!
The kind and charming locals will be happy to show you the sights of our beautiful village like; the beautiful mountain trails, scenic views of the rolling fields, our local hot spring and community center make for great hot spots to deepen your bond with fellow members of the community.
Your responsibility will be to fill our fertile fields with a strong young seed.
Game download
Screenshots
Related links