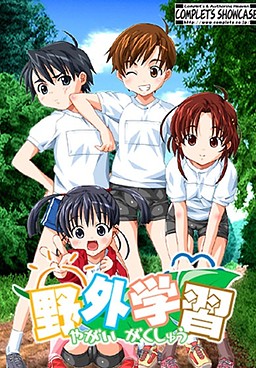 The protagonist, Takumi, is an introvert boy who is still unable to fit in the school he just transferred to.
Unable to turn a blind eye, Akane, the leader-like figure of the class, invited Takumi to an educational camp.
The camp is to be held deep in the mountains for several days, where they will observe nature and conduct orienteering. It is an established yearly activity in their school.
Takumi was semi-forced to participate in the said camp, but as he did various activities together with his classmates, he gradually begins to warm up to them.
However, that was just the start of the real educational camp that is about to occur…