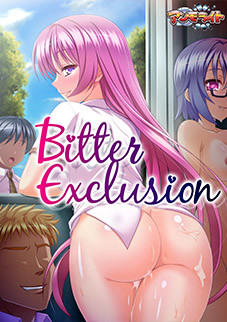 At a certain school…
Shouhei Kido is deep in a discussion with his best friend, Genta Idehara, about late night anime. He nods along as his eyes glance around the room, until they land on a certain bespectacled classmate: Aoi Nonohara.
Though they'd known each other since they were little, it had never gone beyond that. In fact, they were more "acquaintances" than friends.
(I've got no chance. Even so, if only she would…)
There were no real problems to speak of between Shouhei and his classmates… But that was merely on the surface. It was only after Shouhei and Genta went home that their classmates revealed their true selves.
"I say this every time, but I really am sorry for pushing you to be Kreepo's partner. Though, I guess you can't really say he's your partner…"
"Obviously. Who'd want someone like him as their partner…"
The ones badmouthing Shouhei were Aoi, and Kaho Izumi. It was at this point that several male classmates joined them in trash-talking Shouhei:
"Exactly. Why don't we set up a way for him to confess so he can get rejected and we can move on already?"
Their playfulness annoyed Aoi. She pouted, which caused Kaho to start rubbing her breasts, trying to lighten the mood.
"Hyah?! Hey… Where do you think you're… Mmm!"
"You're as sensitive as always, aren'tcha? I love how you're on the smaller side, too. So cute~"
Kaho began to suck on one of Aoi's smaller-sized hills. Half of their other classmates left the room as playtime started, with the lewdness of the act causing the other half to join in.
"You gotta play along with us too, Aoi-chan. Just accept that Kreepo's not one of us and let yourself feel good."
Game download
Buy the game
Screenshots
Related links