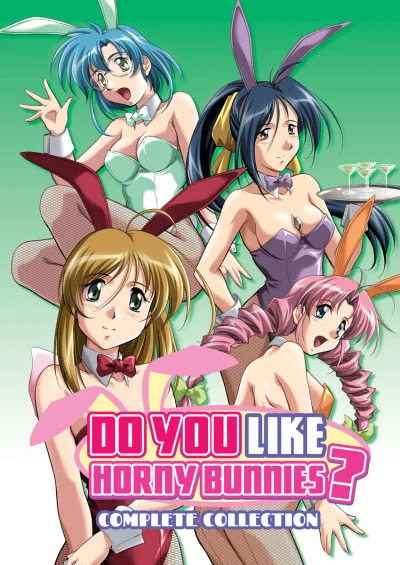 The ZyX classic, Do You Like Horny Bunnies? is now remastered and improved, in one complete collection that includes both games in the series!
Since I'm the only guy working at Platinum, a restaurant for rich folks who love gorgeous women dressed in sexy bunny costumes, the girls love to chat me up and share their secrets. You wouldn't believe the stories I've heard! Our girls get pretty wet and excited after a long day of work too. As much as they excite the customers, the girls get pretty randy too, their thoughts turning to all sorts of kinky things. Some of them even joke about me helping them out after work. Haha, but they're just joking around… right?
Upon his return to Japan, Kazuma starts his new job at Platinum Oceanside, a very special restaurant that offers high-class food, an elegant atmosphere, and – to his surprise – incredibly cute waitresses who dress in sexy bunny costumes! It's not long before they aggressively approach him with lustful eyes, and Kazuma can't hold them back for long.

Game download
Free download
Screenshots
Related links