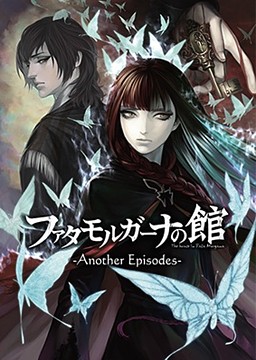 "Ours, is not a need for the vast world—–"
At long last, new episodic side stories to "The House in Fata Morgana"!
Once overflowing with a sense of justice, a young man's hands are bloodied. Find out how.
What is the happy memory of the young holy woman who learns human tenderness……?
Peruse the true history that the protagonist of the main adventure never got to see!
-Another Episodes- includes:
"After the Happy Ending", an afterstory to the main adventure;
"Ascent Delhi", a story with the long-ago friend of Michelle;
and short collection "Unrelated, Unlit, Mere Tales of Woe"
Once again, the world of Fata Morgana is resurrected.
Game download
Buy the game
Related links