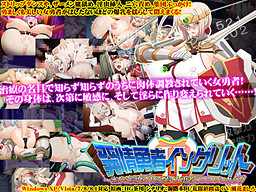 A revenge tragedy that lurks beyond the happy end.
"I must find a cure… for this… nnnngh……"
The evil demon was defeated, peace was restored, the world was saved.
On her way to rescue her kidnapped lover, the female hero asked to be healed.
She was suffering from a sexual status, but the cure from her sorcerer
only liberated the condition to flood her body!