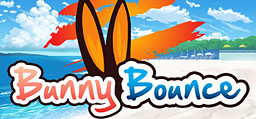 The Beach Bounce resort, filled with beautiful girls, is full of distractions. This however is made even worse when our protagonist Tomo has an accident which leads him to start hallucinating whilst on the job…
Are those Bunny Ears?
And what are the girls now wearing to work.
Can you help navigate Tomo through the pitfalls of work and maintain his sanity in the face of animal instincts, carnal lusts and girls clad in lingerie?

Game download
Related links