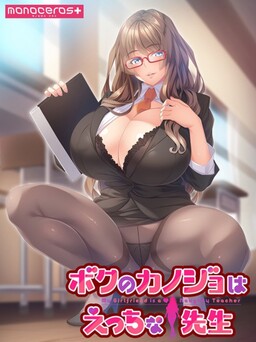 Hatori Yuu has a problem: his sex drive is so ridiculously strong it's disrupting his day to day life. Yuu, however, has fallen head over heels for the kind and beautiful Kaori-sensei. Thanks to his raging libido, that means that just looking at her puts him at full mast in an instant.
He can only make so many excuses and run away so many times before Kaori-sensei finally gets suspicious and calls him out after school. Kaori-sensei takes his hand and tearfully explains that she just wants him to enjoy his school life, and that she'd do anything to help him.
Her damp eyes, her sweet fragrance, her sizable bust pressed against his knees, and her hand, gripping his… It's the first time Yuu's felt that much bodily contact and it overwhelms him.
And so begins their secretive school affair…
Game download
Free download
Screenshots