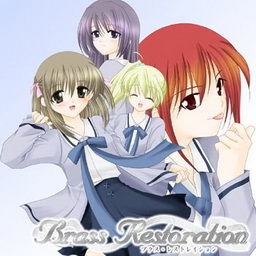 The main character, Takiguchi Ryo, is a genius percussionist in high school who had a bright future ahead of him. But he loses his left arm in an accident.
The accident causes him to throw away his dream to become a percussionist like his father, and he loses all hope in life. Ryo tries to abandon music, but the girls around him encourage him to take up music once again.
Will he be able to find hope in his life and a passion for music in spite of his handicap…?

Game download
Related links