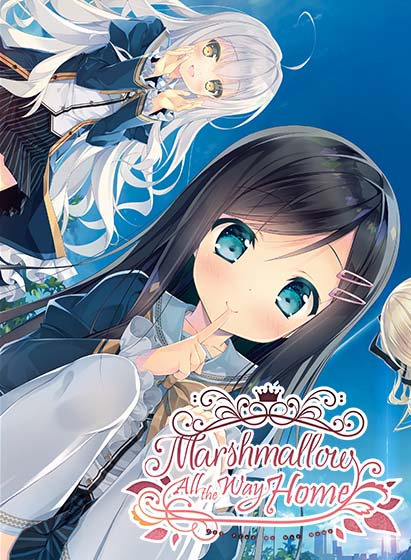 "Hey, are you okay?"
She reaches out to me as I lay collapsed on the ground.
Her hands feel soft and velvety, like marshmallows…
Kanon Kasukabe: "Welcome to our patisserie!"
Next thing I know, we've arrived at a patisserie called Marshmallow Tree.
It turns out she's the new owner and she's hiring me as a live-in employee?!
Ushio Asaka: "Let's work together and get this patisserie inspired!"
And so began my new life as a patissiere.
Sure, business isn't exactly booming, but we're all here working to change that!
Sasa Mizuzu: "I'm crazy about our patisserie's range of cakes and black teas!"
Raiha Raikkonen: "I'm not so sure you should've hired me yet, actually!"
With a lot of help and kindness from others, more and more customers are starting to come in.
But why does that only seem to result in extra weirdness from the girls around me…?!
Ushio Asaka: "Look, I've designed a new cake with you as my inspiration!"
Sasa Mizuzu: "I get I'm like the yogurt on a yogurt lid, but let me spoon-feed you, Senpai!"
Raiha Raikkonen: "There's a Japanese saying that it's a shame for a man to turn down a good 'meal.' Care to show me what that means exactly? Teehee!"
Kanon Kasukabe: "It's great that everyone gets along so well, isn't it? Let's keep up the good work and make this patisserie a success!"
Kanon, I'm not sure you know what "gets along" actually means…?! And with all this drama around me day in and day out, what's gonna happen to the patisserie… and me? Well, I guess this is the start of my "marshmallow days"—soft and oh-so-sweet. Hm, which flavor will I choose?
Game download
Free download
Screenshots