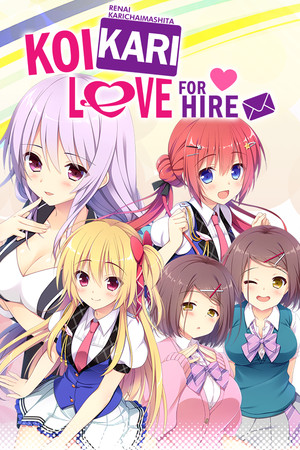 Because of his family's unique circumstances, the only thing Yuki put his faith in was that "Money will make my little sister happy." To this end, he regularly worked a part-time job until late at night.
His goals were to graduate as soon as possible and get a full-time job. But, one day as he was leaving for work, his little sister told him, "If Yuki isn't going to college then I won't either." He knew he couldn't put such a burden upon his little sister.
So, in order to gather the necessary sum of money to enter university, Yuki signed up for a "human employment rental" website. It seemed extremely suspicious, but desperate times call for desperate measures.
He starts his new job…and for some reason, a girl in his class asks him to be her pretend-boyfriend. Then he's hired to pretend to be a woman's lover, another girl's friend, and even the older brother to a pair of twins!
The details of his fake relationships with these girls begins as soon as he takes their money!

Game download
Free download
Buy the game
Screenshots