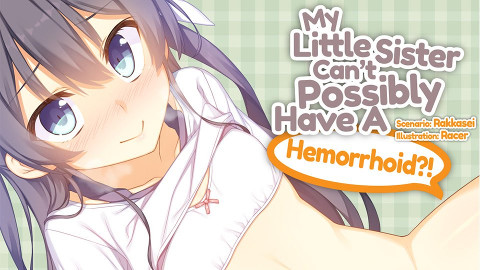 My kind, beautiful little sister has a hemorrhoid?!
It all begins when the protagonist's little sister opens up to him about her awkward dilemma, leading him to buy a suppository for her. However…
"Onii-chan… I can't… get it all the way inside…"
She fails to put the suppository inside on her own.
Surprisingly enough, suppositories are pretty difficult to insert without someone else's help.
"O-Onii-chan… can you please… put it in for me…?"
Huh?! Y-You don't care if your brother sees your butt?!
She gathers up her courage to make that embarrassing request, shaking all the while with her face beet red.
Her brother's sense of reason nearly shatters when he sees his adorable sister in that helpless state!
How will he respond?!
Well… things rapidly escalate, reaching a point where even his little sister's best friend gets caught up in the ensuing craziness…