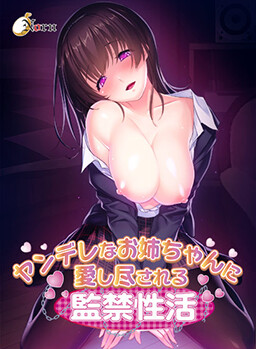 "You'd better indulge in my love as heavy as a mountain
so deep as the ocean without having other people in this space…"
Your step elder sister Airi is the embodiment of ideal women as she very kindly
takes care of everything about you like housework, private tutoring and so forth.
But you come to think that it is overindulgence of spoiling kind so you set
your mind to take some distance from her. Then Airi's too heavy and deep
love drives herself into a crazy thoughts that finally she confines you!
In this isolated place in where she took you apart from "causal agents",
her psycho kind of love goes further mad as she takes total care of you
ranging from basic daily needs to various sexual treatments!
Enjoy this ultimate psycho love life!
Game download
Screenshots
Related links