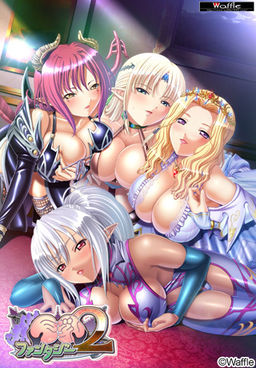 It is an age when daemons and humans still live side by side. In the island Kingdom of Hillsland, separated from the Eurodia continent by the sea, the number of poverty-stricken daemons has been steadily increasing since the adoption of money as a medium of exchange. Some of those who lost family and property have begun assaulting moneylenders, in whom they see the root of their problems. Such incidents in turn widen the rift between human and daemonkind.
In this age, the function of educational institution in Hillsland is handled by the abbeys, among which the Royal Abbey is the most renowned, being the alma mater of the majority of elite government administrators. And one of its students—the lowest-ranking of them all—is the protagonist of this story, Ruin Dimidium, enrolled there by the special provincial quota. Being the only student whose future position was not decided weeks before his graduation, Ruin was considered the problem student of the honored Royal Abbey… until one day, he received an appointment as a military captain in the far-flung hamlet of Boobshire—a de facto relegation.
And since misfortunes never come singly, upon reaching his new place of work, Ruin finds himself in another difficult situation. His new liege demands that Ruin arrest a gang of bandits that have been harassing Boobshire… otherwise, he will be removed from his position in short order. Moreover, all of Ruin's subordinates are daemons, and turn their backs on him right in the middle of the mission. And, as if delivering the final blow, this is when the bandits make their appearance and capture Ruin.
What fate awaits our unlucky protagonist…?
Game download
Free download
Buy the game
Screenshots