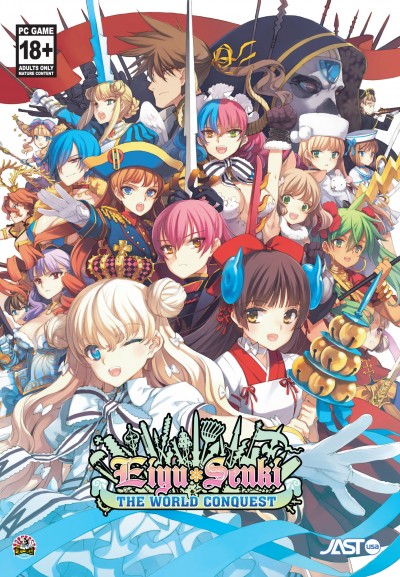 Set in a world run by powerful nations where heroes battle one another for control, Britannia wishes to unite the world through peace, while the European Union has taken an aggressive stance. The seafaring nation of Vinland thrives on pillaging and plundering, while far to the East, the island country of Zipang is faced with civil war. In the midst of all this Himiko, a ruler in Zipang, seeks to unite the world for the sake of peace. Her ambitions are high but so far she has only seen defeat. One day, while retreating from battle, a mysterious hero falls from the sky and joins Himiko's cause. The two now set their sights on the war burning around them.
Game download
Free download
Patch download
eiyu-senki-1.02-patch.exe – 642 KB
-Fixes an issue in the India route that might cause the game to crash.
-Fixes possible "Syntax Error" crashing when starting certain missions.