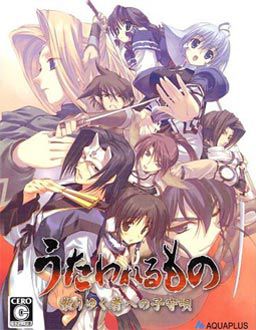 Suffering from a fatal wound, you have lost your memories and were taken back to Eruru's village. The villagers not only gave you a place to stay, but also a new identity, Hakuoro.
To return their kindness, you helped them by farming and harvesting crops and doing small favours.
However this tiny north eastern village is under the iron clad rule of a difficult daimyo. This greedy person wants to take all of the crops you have worked so hard to harvest as taxes. Rescue the kind people who have looked after you and rise against the lord.

Game download
Free download
English patch
Related links