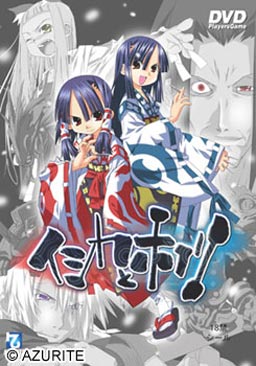 You are Araka, a Dispatch Coordinator for the Paranormal Defense Force (PDF). You support PDF agents Ishika and Honori, twin priestesses with tons of shamanistic talent and an even larger penchant for trouble.
Together Ishika and Honori are as cute as they are clumsy. Ishika is far too sweet a girl to ever effectively use her stupendous skills at spell-casting. While super strong Honori jumps blindly into battle before ever knowing what she's getting herself into.
Help Ishika and Honori regain the totem spirit creatures that fuel their psychic powers and defeat the masters of paranormal evil!