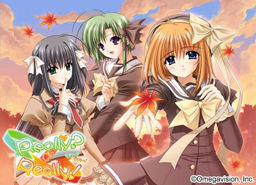 This is the story of a certain day off after Rin got together with Kaede.
Primula comes back to the Fuyou home as family.
The King of Gods and King of the Devils perform an inspection of Primula's emotion control in front of Rin and Kaede, but right in the middle, Primula's magical force – which far exceeded their expetations – goes out of control and affects Kaede's mind.
The various memories within Kaede are rearranged in tatters.
As a result, Fuyou Kaede is left in a state of utter confusion and falls asleep.
Nobody knows when or if she will awaken.
In order to return her memory to normal and wake her, Rin and his friends dive into Kaede's mental world. Inside lies their past together.

Game download
Free download
Buy the game
Related links