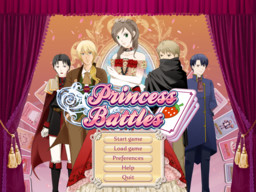 Unwilling to be replaced in her position as a minor kingdom's princess by a popular and semi-perfect rival, Lillian has to fight other ladies in raising sim themed card battles.
'Work', 'School' and 'Item' cards all raise stats and the goal is to raise all the stats to maximum before the opponent does.
Will she manage to defend her position as the kingdom's princess and prove to the world she's the best girl for the job?