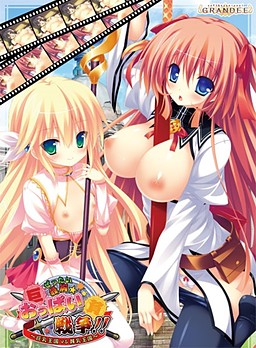 Finally! Sequel to the greatest literary work of the 21st century has been translated to English. More boobs, more flat chests, more h-scenes.
Bustchest continent is at war: Big Breasts and Flat Chest kingdoms fight to determine once and for all what size is better.
Hart, the protagonist, loves all sizes equally. According to Breasts God he has a special power which can save the continent, so without a second thought Hart starts his quest as a breasts-loving messiah.

Game download
Free download
Buy the game
Related links