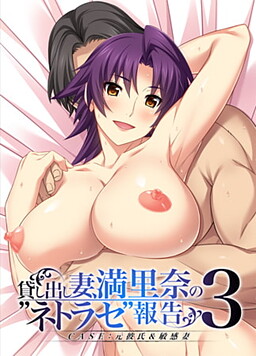 It has been almost a year since he lent his beloved wife, Marina, to a former porn star.
And Kenji, the husband, has a stronger desire to see Marina cheat on him at will.
Then one day, Marina receives a call from her ex-boyfriend for the first time in over a decade, asking her to get back together with him on the premise of marriage.
Marina naturally refuses, but when Kenji hears about it, he confesses his even stronger desire to be a cuckold.
"Kenji confessed his stronger desire to be cuckolded, and revealed his forbidden wish to get back together with his ex-boyfriend.
This is a different kind of relationship, one where everything is done by her own will.
What will happen to Marina when her ex-boyfriend keeps pressuring her to get back together with him?
The third (and final) installment of the Marina's Cuckolding Report series​.