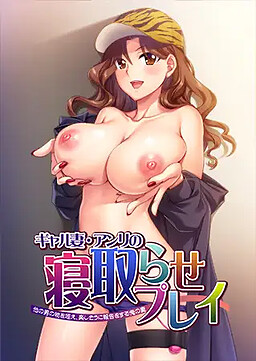 If the opposite of love is indifference, then the opposite of hate is…
Haru and Anri are a couple who have been married for three years and are famous in their neighborhood.
Haru is a serious and sensible person, and Anri is a cheerful and uninhibited person, and although they are complete opposites in personality, they have never had a single quarrel since their marriage.
However, Haru and Anri were not close from the beginning either.
When they first met, the quiet Haru and the gal-like Anri were not very good with each other.
But they ended up getting married and became a couple so popular that there were even rumors about them, so you never know what can happen in this world.
There was one more rumor about Mr. and Mrs. Sakuraba.
It was that Anri did not care much about being seen.
Anri had always been fond of flashy and revealing clothes, but her habit was not to think much about how people saw her.
The presence of such a defenseless married woman would attract a lot of attention.
When Haru, her husband, became aware of this rumor…