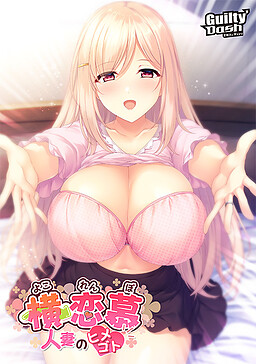 Tsubasa Kobayashi has just started living by himself in preparation for university, and things are off to a good start; his new neighbor is a beautiful woman named Hibiki, and they just hit it off.
Her husband lives away for work, so it seems she lives by herself too, and she's eager to help out Tsubasa however she can, whether it be taking care of nasty bugs, or making great food for him.
As their relationship deepens, Tsubasa starts to feel guilty about how things are progressing, but the gears of fate are already in motion…
One day, he's having dinner together with her, and the topic of Hibiki's husband still not coming her comes up. In the face of her loneliness, Tsubasa is unable to hold his feelings in any longer, and he confesses his love for her.
She is happy to hear his words, and her response leads Tsubasa to pounce on top of her in the throes of passion…
Game download
Free download
Screenshots