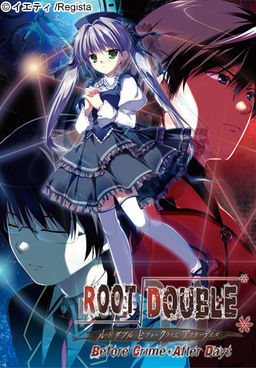 LABO – a giant research facility with a nuclear reactor–
September 16, 2030 – 6:19:30 AM – the "incident" occurs–
The security system malfunctions, locking down every section of the basement, trapping 3 rescuers and 6 people waiting to be rescued inside.
The incident occurred because the nuclear reactor caused a meltdown, filling LABO with the ashes of its dead.
There are still 9 hours before the system recovers.
The rescuers have only enough drugs to prevent radiation exposure for 6 people, but what about the other 3…?
And strange, unexplainable phenomena keeps happening…
There are 6 mysteries surrounding this incident:
1. During the incident, the captain of the rescue team lost his memory. What happened?
2. Why were these normal high school students locked up in a place like this?
3. A murdered body was found in the research facility they've been locked down in. Why?
4. Why did this incident happen? Why can't they get out?
5. Why is the one that cannot exist — "that guy" — here?
The mystery gets deeper and deeper.
Gradually, the constant conflicts get more and more on these people's nerves…
Which one of them can make it out of this hell alive?
The key to surviving is hidden 6 days ago. In the sealed memories of the young man–

Game download
Free download