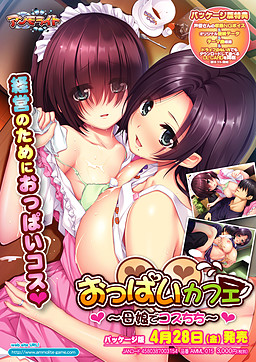 Kazuki's family run on café shop. However recently their customers started leaving to newly open maid café shop in neighborhood. Thus Kazuki's father decided: "We must compete and start cosplaying as well."
Luckily for him his wife and daughter were quite beautiful and had no problem start wearing various costumes while serving customers.
Thus he went and buyed pile of costumes and ordered Kazuki to help his mother and sister with training of their new roles and take over their new management.

Game download
Screenshots
Related links