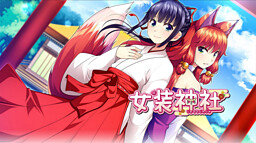 After enduring countless years of ascetic training to inherit his parent's shrine, our protagonist is surrounded by a parade of cuties with a surprise!
Despairing over not being able to enjoy a "normal" love, he seeks the aid of his local enshrined deity. And as if the heavens themselves heard his plight, the Goddess manifests in front of him.
But fate would deem that the Goddess he unsealed was… a trap Goddess!
"Come, let us be united in marriage!"
"I want a normal girl, thank you very much!"
The shrine will become the stage where the legend of trap conception will be born!

Game download
Free download
Screenshots