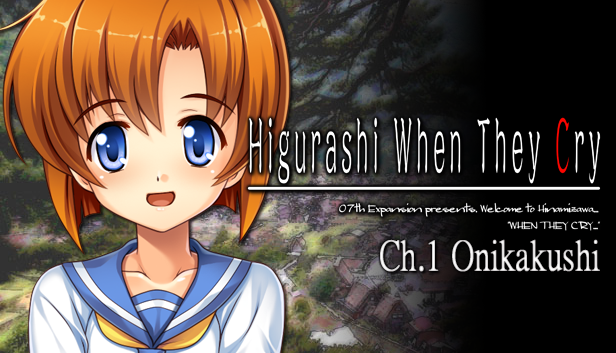 Higurashi When They Cry is a sound novel. The music, backgrounds and characters work together to create a world that is the stage of a novel for the user to read. They laugh and cry and get angry. The user takes the point of view of the protagonist to experience the story.
A re-release on a new engine with updated art and a complete re-translation. The updated art contains only all-new sprites contracted by MangaGamer, drawn by Kurosaki of Caramel Box. No CGs or new backgrounds have been drawn.
Players have an ability to switch between old and new art, and English/Japanese languages.
The original soundtrack and content, previously cut from the English release of the game, have been restored.

Game download
Free download
Buy the game