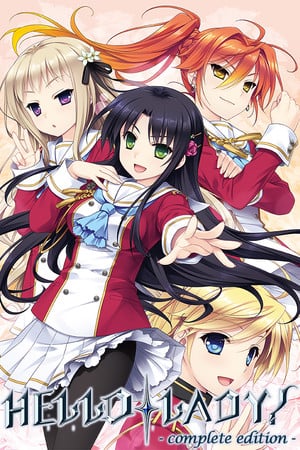 It's the Dawn of a New Age–
The 21st century has brought about its own slew of problems for society at large. As a result, the most promising youths from around the world have been gathered and enrolled in Amakawa Noble Academy. The curriculum at The Academy is designed to teach students how to use their talents to lead humanity toward a brighter future.
Standing at the apex of Amakawa Noble Academy are five beautiful young girls known as "Crowns." One day, the leader of the Crowns, Saku Otonashi, is targeted in a terrorist incident. And on that occasion, her life is saved by the sudden and unexpected appearance of a young and quite eccentric man.
"It can't be… A sixth, and a boy, at that…?"
"Hello there, Saku Otonashi. My name is Shinri Narita."
By some stroke of luck, the young man is a transfer student. Not only that, but he's also the sixth Crown. However… Shinri Narita immediately finds fault with The Academy's current system.
"In the name of my will, I shall do what must be done and bring about change to this little garden of knowledge."
"In the name of the Crowns, I, Saku Otonashi, declare that Shinri Narita must be stopped!"
And so, the winds of fortune begin to blow restlessly through The Academy, changing the prideful girls' futures in ways they could never have imagined…
Game download
Free download
Buy the game
Screenshots