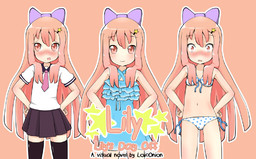 You've just met face-to-face with the legendary pop idol, Lilypad Lily! Will you become her best friend? Or her worst enemy?
Lily's Day Off is a visual novel, but not in the typical sense.
As you progress in this game, your actions drastically change characters, story lines, and outcomes.
What is the cause to these drastic changes?