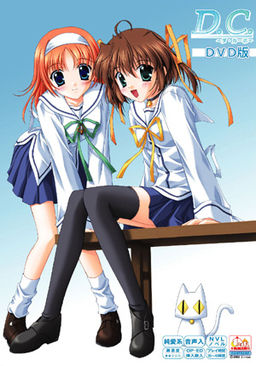 The island of Hatsune, where cherry blossoms are in bloom all year long.
There are people who study such mysterious cherry blossoms,
and also there are people who lead normal everyday lives.
Even if the cherry blossoms never stop blooming, there is no difference in people's lives.
A girl came back as if she was guided by the scent of those cherry blossoms.
Kazami Academy is located in the middle of such a normal world.
There was a boy with the mysterious power to produce Japanese sweets out of nowhere and to experience other people's dreams.
Far from being ordinary, yet far from being extraordinary.
—- The dream that her favorite wizard dreams about —-
The school idol who loves Japanese sweets,
the demanding, yet clingy sister,
the spaced-out friend,
the old friends in the dreams,
and the friend who is called "a puppy dog".
— The beginning to the end —
When they all meet at the academy near the graduation time, the love story begins.
— The end invites the beginning —
The cherry blossom petals are dancing in the air.
They are dancing as if there is no tomorrow.
Extremely slowly,
without even a sound.
The petals, which remind me of wings of an angel, make me think about eternity.
"What a poet I am……"
The cherry blossoms have been in constant bloom since 7 years ago.
Junichi Asakura is a 3rd year student at Kazami Academy on Hatsune Island. When he looks at those mysterious cherry blossoms, he either thinks it's a joke or he is reminded of Japanese sweets.
As graduation draws near, he walks the street lined with cherry blossom trees with his step-sister, Nemu Asakura.
"I'm exhausted……"
"Come on, brother, it's almost Spring break!"
Holding his hand, Nemu starts running as the bell around her neck jingles.
"After the graduation, I'll go on and have to study more……"
Junichi looks up to the sky while giving a sigh. Although he doesn't sound too enthusiastic, he has a smile on his face.
As they prepare for the next chapter of their lives, there will be farewells but also there will be new encounters. And besides, there's still time left at this academy.
As he looks up at the mysterious cherry blossoms, he dreams of the spring to come.


Game download
Free download
Buy game
Related links