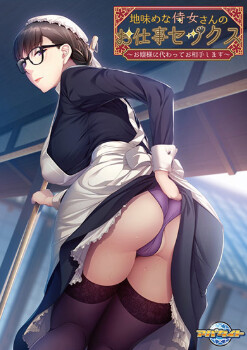 "I will not have sex before marriage. I have decided to remain pure until our wedding night."
So says Kotoha Yuuki, the daughter of a distinguished family.
And then there's me, her fiancé, Asato Fujimiya.
We're engaged, so sexual activities are a given… is what I had hoped, but considering her family's status, it makes sense that sexual relations would be on her terms.
"Of course, now that you're my fiancé, you're forbidden from seeing other women."
She gives me that warning… while at the same time making a suggestion I never could have seen coming.
"Regarding your male physiology… I am aware that if you do not empty yourselves frequently enough, it can become uncomfortable.
Therefore, please use this handmaid's body to masturbate in place of me."
Deeply confused, out of the corner of my eye, I see someone and hear the words,
"… Please excuse me."
The handmaid in question, Sayuri Kochi, then turns her back and silently begins to undress.
Game download
Buy the game
Screenshots