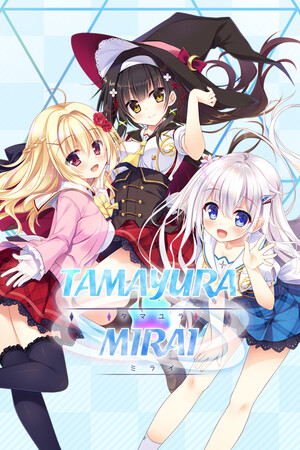 There is a girl, searching for something she lost…
In the town of Fukano, the air smells otherworldly. Long ago, humans and other spirits—the sorts of creatures we called youkai—lived together on this enchanted soil. Even now Fukano is still full of strange stories, of mystical entities and mysterious forces.
Kamikake Yukina has come back to this town with a friend in tow.
In Fukano she meets a boy who calls himself a sorcerer. That's me!
My name is Yohane Mutsuki, and I've inherited the bloodline of the sorcerers who long ago moved to Fukano from far away—but I'm not the only person of interest in town.
Suishouseki Midari is something other than human.
She's caught the worst thing that can afflict a succubus: a case of love…
Nekotenguu Hanako was once a servant of a higher water spirit.
Now she's an urban legend at the local school, where she knows every piece of gossip that goes down!
Kohaku Shiro is always on my side.
She doesn't know a thing about magic or monsters, but she's like an older sister to me.
A sorcerer's job is to understand the inexplicable incidents non-human creatures cause, and help them live in harmony with their human neighbors.
But Kamikake Yukina has more magic than me, and was born with the power to see the spirit world.
And she's looking for something she lost.
The time I spend dealing with her will lead me back to the incident that got me involved in all of this.
It's a short summer and a long one too; a story of humans, spirits, and sorcerers… A fairytale.
Game download
Free download
Buy the game
Screenshots