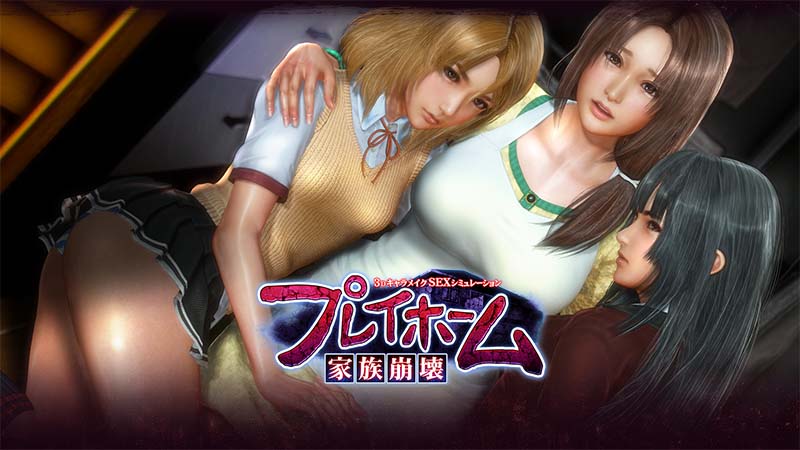 A Peaceful Home and the Forces of Pleasure…
One day, Nishikujou Takeru, who was caught in the act of molestation by Morikawa Koichi, attempts his revenge.
"Being punished for someone like you… now I'm the one paying the price…?"
Unleashing his desire on his wife and her daughters.
This "ordinary home" will fall apart…
PlayHome (プレイホーム in Japanese) is an eroge created by the Japanese H-game company Illusion. The game was released on October 13, 2017. The game focuses on destroying a whole family of the guy who once accused the main character as a molester. Following previous play/rape (プレイ/レイプ) series from Illusion, the game illuminates dark atmosphere and may not be appropriate for certain audiences.
This repacked release includes VR support, multitude of mods and additional content – pretty much "ultimate version" of PlayHome game. For even more content, check out supplemental download at PlayHome – Extras, which contains cubemap and scene files, to be used in in-game "studio" mode.
Game download
Free download
Screenshots
Related links