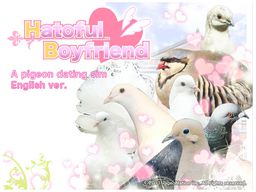 A BL (Bird's Love) VN.
Welcome to St. PigeoNation's Institute, the most splendid and greatest academy of the pigeon, by the pigeon and for the pigeon.
At first, you felt anxious entering a classroom filled with pigeons' eyes peering up at you. But as you enter your second year of high school, you're getting used to your school life, and enjoying the peaceful days…right?
Soon, you start to feel emotions you've never experienced before…emotions that could even be called…love? The unexpected softness of a pigeon's rhinophyma…
This is a heartwarming love story.

Game download
Related links